Explore Prime Inventory, Harness AI Insights, Secure Direct Deals,
and Experience Seamless Online Acquisitions
Connect with Private Sellers to Expand Your Car Inventory
Broaden Your Dealership's Selection with Direct Purchases from Individual Sellers
Become Part of EpiCar's
Growing Dealer Network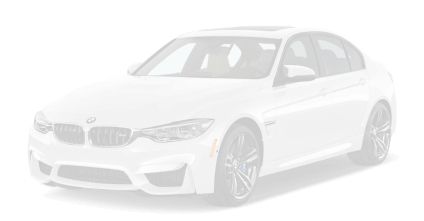 Prime Inventory Daily

Discover top-tier vehicles, sourced directly from private owners, ready for immediate online bidding and acquisition.

AI-Powered Insight Accuracy

Utilize advanced predictive analytics and AI-evaluated vehicle condition reports for precise evaluations on profitability, sale duration, and inventory gaps, aiding informed decision-making.

Direct Deals, Optimal Prices

Engage in transparent transactions by connecting directly with private sellers, ensuring the best value without third-party markups.

Streamlined Online Acquisitions

Seamlessly bid and secure purchases from any device, offering a modern alternative to traditional auction processes.
How it works?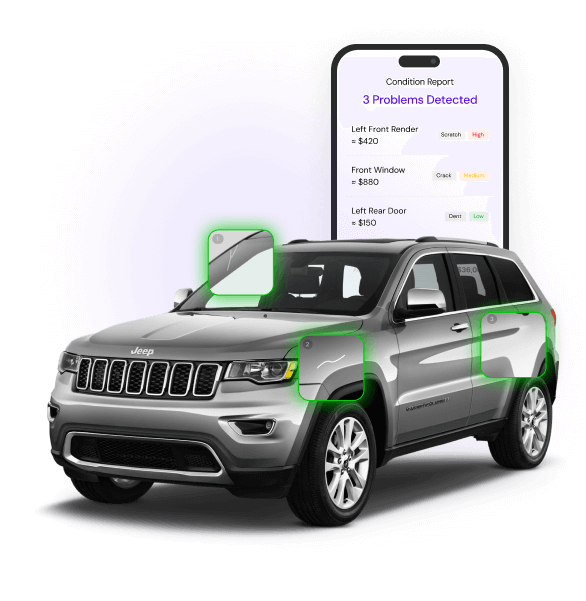 Condition Reports


The Future of Detailed AI-Evaluated Assessments

Consumers leverage our app to input extensive vehicle information, which is meticulously analyzed by our advanced AI technology. This innovative approach guarantees the delivery of the most precise and trustworthy information to dealers, empowering them to make informed and profitable decisions with heightened confidence in the vehicle's condition and value.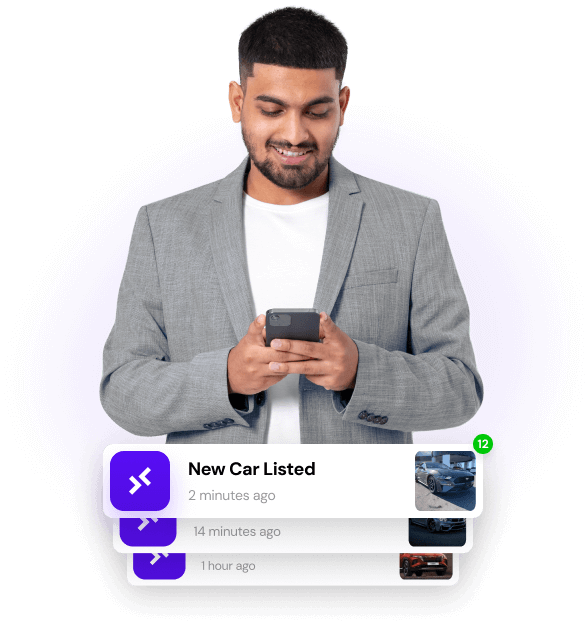 Prime Inventory Daily


A Curated Selection of Premium Vehicles

Every day, delve into a meticulously curated selection of premium vehicles, each one directly sourced from private owners and poised for immediate online bidding and acquisition. This daily inventory offers a diverse range of high-quality options, allowing dealers to explore and secure top-tier vehicles that align with their specific needs and preferences. By providing direct access to such prime inventory, we facilitate seamless transactions and ensure dealers can readily acquire the most desirable vehicles on the market.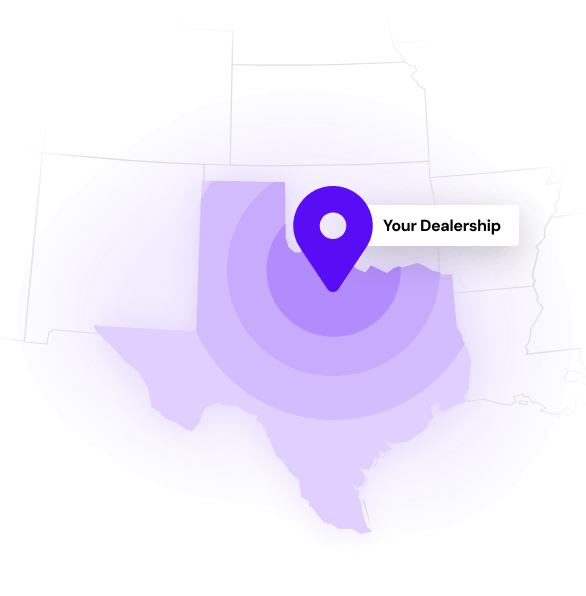 Exclusive Dealer Plans


Tailored to Your Needs

Elevate your dealership with our Exclusive Dealer Plans, meticulously crafted to align with your specific interests and preferences in vehicle types, models, and locations. Gain early access and receive priority notifications on premium listings that match your criteria, allowing you to secure the best vehicles before they are available to the broader market. This precision-matched approach provides a significant competitive advantage, ensuring you can swiftly acquire the ideal inventory that aligns with your dealership's portfolio. In a dynamic and competitive market, our Exclusive Dealer Plans are your strategic asset for staying ahead and optimizing your inventory acquisition.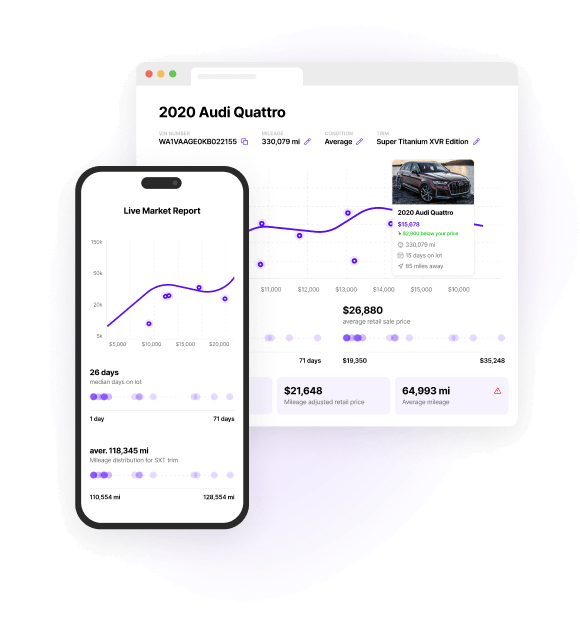 Insights


Enhanced AI-Driven Analytics

Utilize our platform's sophisticated predictive analytics to meticulously assess vehicles for optimal profitability, anticipated time of sale, and to identify market trends, such as potential shortages or surpluses of specific vehicles, which can impact pricing. This empowers dealers to make well-informed and strategic decisions with enhanced confidence.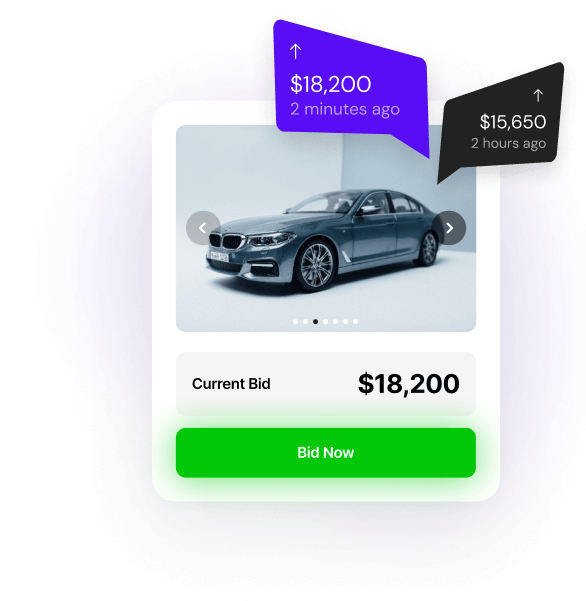 Streamlined Online Acquisitions


A Modern, Efficient Alternative

Experience the ease and efficiency of our streamlined online acquisitions, allowing you to bid and secure purchases seamlessly from any device. This innovative approach eliminates the complexities and inconveniences associated with traditional auction processes, offering a user-friendly interface and immediate access to desirable vehicles. Whether you are at the office or on the go, our platform provides the flexibility and convenience needed to make informed decisions quickly, ensuring you never miss an opportunity to acquire premium inventory in this fast-paced market.
From Driveway to Showroom: Direct Deals, Prime Inventory
Explore Prime Inventory, Harness AI Insights, Secure Direct Deals,
and Experience Seamless Online Acquisitions
Connect with Private Sellers to Expand Your Car Inventory
Broaden Your Dealership's Selection with Direct Purchases from Individual Sellers
Become Part of EpiCar's
Growing Dealer Network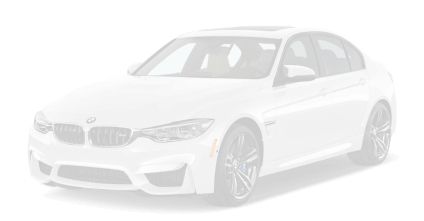 What the Market Reveals
Highlighting the pressing challenges in the industry that EpiCar is set to resolve.
Balancing Act: Dealers Navigate Inventory Dynamics in a Fluid Market

Overall, the steadiness of used car days' supply indicates that dealers have managed to find a balance between their used car inventory and their sales rate. However, with the ever-changing dynamics of the market, it's evident why there's a growing need for solutions that empower dealers to enrich and diversify their inventory effectively.

Digital Surge: How COVID-19 Boosted Online Car Purchases

The COVID-19 pandemic has accelerated the trend towards online purchases, increasing online penetration and changing consumer behavior. The outbreak has forced the consumer to purchase the vehicle online. The shift to digital retail appeared to be fruitful for many automotive dealers across the globe.